What commonly used equipment does miniature pig farm need? Do you know?
Apr. 24, 2019
What commonly used equipment does miniature pig farm need? Do you know?
1. Ventilation equipment
Most of the negative pressure fans suitable for pig farm are large diameter, low speed and small power. This kind of fan has high ventilation capacity, low noise, low power consumption and durability. Ventilation need to pay attention to the following issues:(1) to avoid air short circuit of negative pressure fans, do not set the fan on the wall where the bottom is the through door, so that the air short circuit;
(2) if unilateral exhaust is adopted, the exhaust outlets of the adjacent pigsties on two sides should be set on the opposite side, so as to avoid that the turbid air discharged by one pigstie is immediately inhaled by the another one;
(3) try to make the air flow through most of the space in the pigsty, especially on the manure ditch, do not create a dead angle, in order to achieve the purpose of ventilation.

2, Cleaning equipment
The modern pig farm generally laying slatted floor on the dung urine ditch, after the pig in the slatted floor defecation urine, the urine flows into the dung ditch along with the gap, the excrement falls on the floor, after its trample falls into the below dung ditch automatically, thus avoids the pig touch with excrement, will advantageous to prevent and reduces the epidemic disease occurrence.
According to its laying range in the pigsty, floor of leak seam is divided for complete slat type and partial slat type, the pig raises on tall farrowing crate and nursery column appropriate use floor of complete leakage dung, the pigsty that raises on the ground uses floor of partial leakage dung commonly (1/3-1/2 floor of leakage dung). The drainage area of the pig is use floor with leakage of feces, while the feeding and rest area is the solid ground.
The key technical parameter is the width of the slat gaps. Floor of leakage excrement has all sorts of shapes, make block commonly shape, strip or meshy. The materials used are cement, metal, plastic, Bmc(Bulk Molding Compound).



3.Disinfection equipment
Pig farm commonly used in the field cleaning and disinfection equipment, high-pressure cleaning machine, knapsack sprayer, ultrasound atomization intelligent personnel disinfection channel.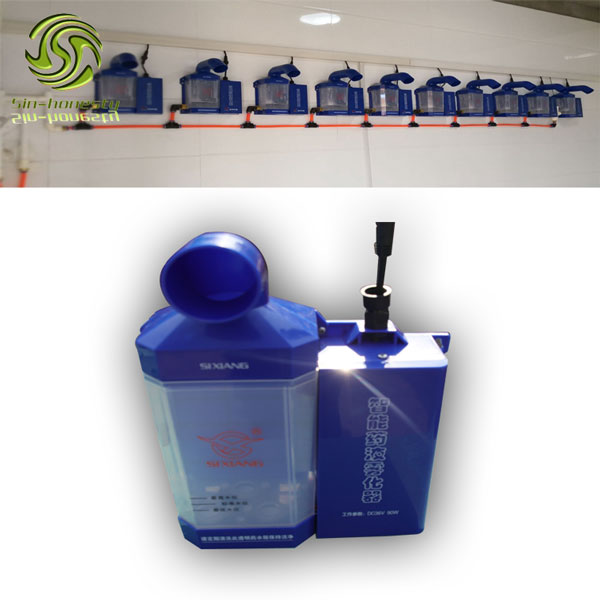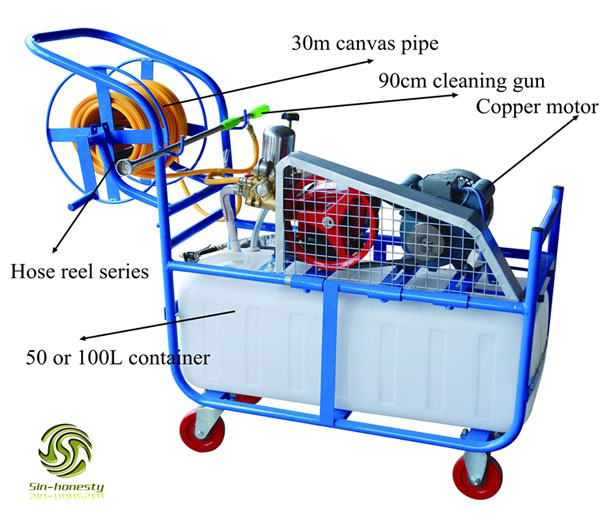 If you need more information welcome contact with us